2016 Winners
The annual Yachting Victoria celebrates sailing in the Victorian Region. It aims to recognise the achievements of those made through the various programs and regattas sailed throughout the year. Mark Klemens hilariously MC'd the event which included pop quizes, random door prizes and the occasional nautical 'Dad Joke.'
This is a special year with the One Sailing transition complete and the Australian Sailing model in full effect. Matt Allen, President of Australian Sailing, addressed the 340 people attending this event. He spoke about the benefits of being a part of the new federated system and the new restructures occuring nation- wide.
Gavin Wall was introduced as the new Regional Manager of Victoria; his speech made thanks to Steve Walker, former CEO of Yachting Victoria, who has now joined the National team after nearly six years of service.
Congratulations to all nominees. A list of all nominees can be found here.
The winners are:
Services to Yachting Award Winners:
Louise Hosie

Active member of Mordialloc Sailing Club for many years

Long-time volunteer totalling around 165 days of service to many regattas including (but not limited to)…

- Sail Mordy – every year for the past 10

- Mordy Winter Series (9 Sundays each year) – every year

- Sorrento Moth Worlds

- 29er Worlds Sorrento

- Bic Worlds Safety Beach 2016

The sailing community is very lucky to have such a hardworking and dedicated person.

Bruce Ashton

Bruce has been a keen sailor his whole life

Major influence in many classes and has received life membership for both the Victorian and Australian OK Dinghy Associations

Club Captain for two years during the 2012/23 and 2013/14 season at Black Rock Yacht Club

For 5 years Bruce has taken a group of disabled sailors sailing every Monday.

For 4 years has taken a group of special needs students sailing.

Core member of the Black Rock Race Management team and regularly volunteers at the SWC Melbourne.

Despite his wicked sense of humour Bruce is a very understated person who is gracious and giving

Tony Bull

Tony is a well-known mentor for juniors at the Royal Geelong Yacht Club.

He runs a free coaching session every Friday in and out of season to advance the youth development program at RGYC with around 40 kids regularly attending these sessions

Tony regularly writes sailing technique articles for yachting journals and club newsletters

He is the Australian coach for the International Cadet class, coaching two world championship wins in 2014 and 2015 along with multiple top ten results

Tony has a remarkable ability to connect with young sailors providing support physically and mentally to any of his students.

- He is a true friend of the sailing fraternity and is committed to bringing out the best in all people.
Media and Publicity Award
Ben Hartnett

Ben is a film maker and photographer for Sailing Shack

He creates and edits films that are viewed by a global audience

Videos viewed over 1.25 million times

Featured on Sailing Anarchy, Scuttlebutt, 420 Worlds Association, Ronstan and many others.

Sailing Shack has 28 000 passionate followers.

Ben has also introduced sailing to a number of corporate organisation including Mercedes Benz Brighton, Telstra and Vanguard.
Discover Sailing Centre of the Year
Blairgowrie Yacht Squadron

807 people engage in their Discover Sailing Programs.

Buying new Elliot 5.9's allowed them to train 69 people through the Keelboat Start Crewing and Helming course.

Their program also attracted 72 ladies

Tackers program brought 189 new students through levels 1, 2 and 3.

Junior Sail Training program captured 100 participants across 21 sessions

Created many instructing opportunities for transitioning youth sailors.
Discover Sailing Program of the Year
Frankston Yacht Club

Following on from successful programs in recent years, Frankston YC again ran a two day Discover Sailing Day program during the 2015-16 summer season.

Engaging with the local community and leveraging off the Frankston Waterfront Festival.

Frankston YC engaged with excess of 250 registered participants over these two days, converting 15% into club membership on the day and filling all available spots in their Discover Sailing Courses for the season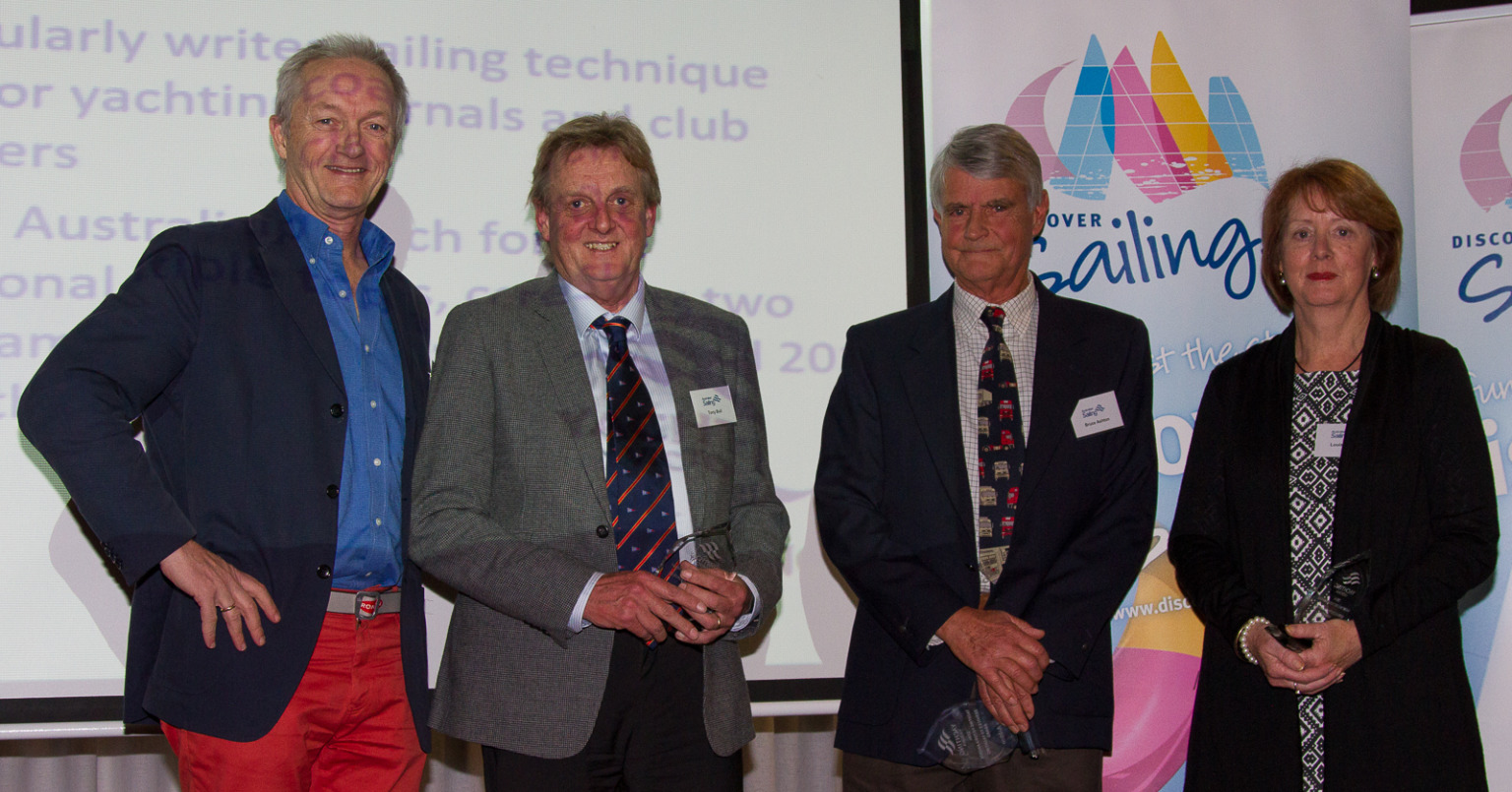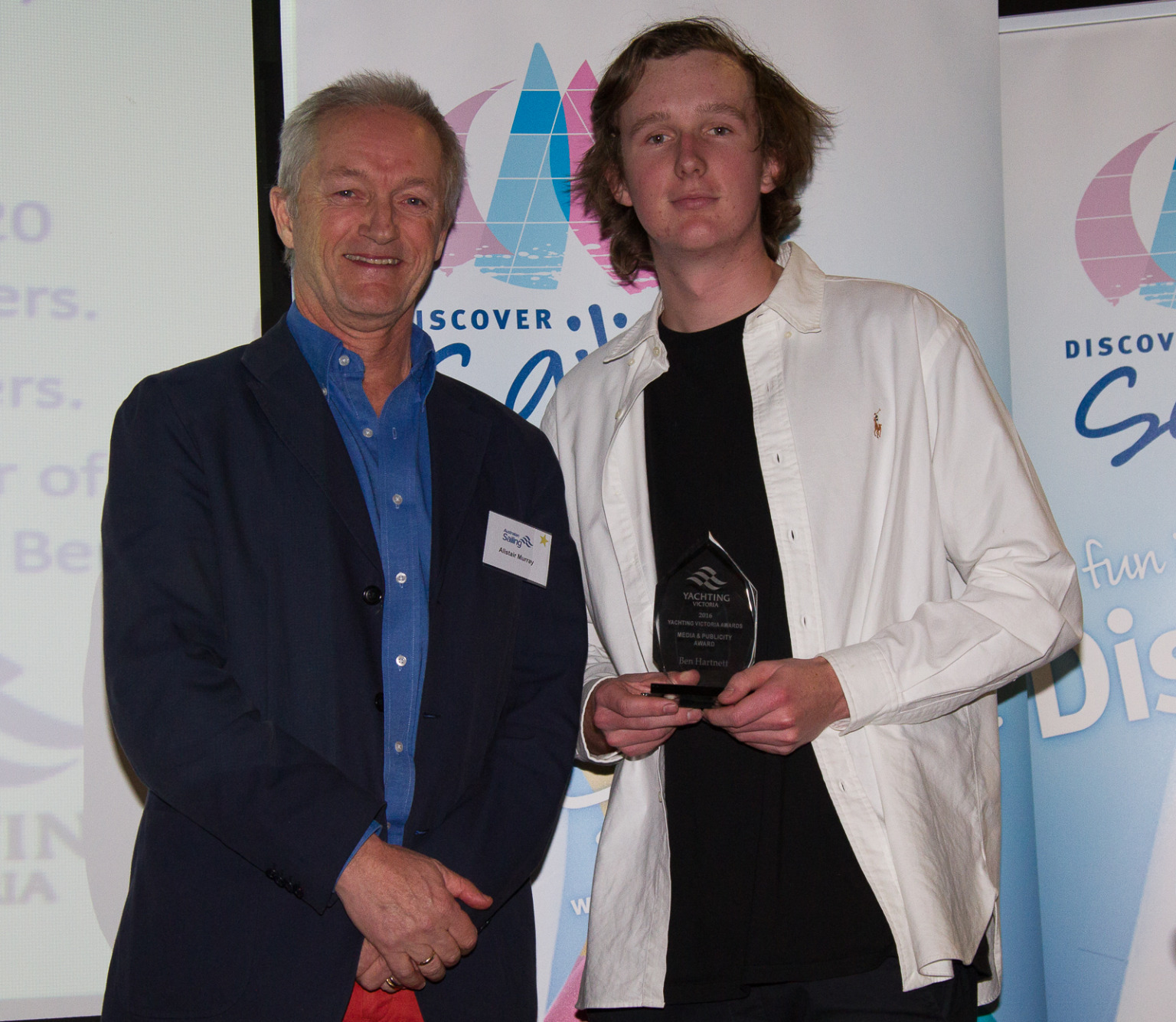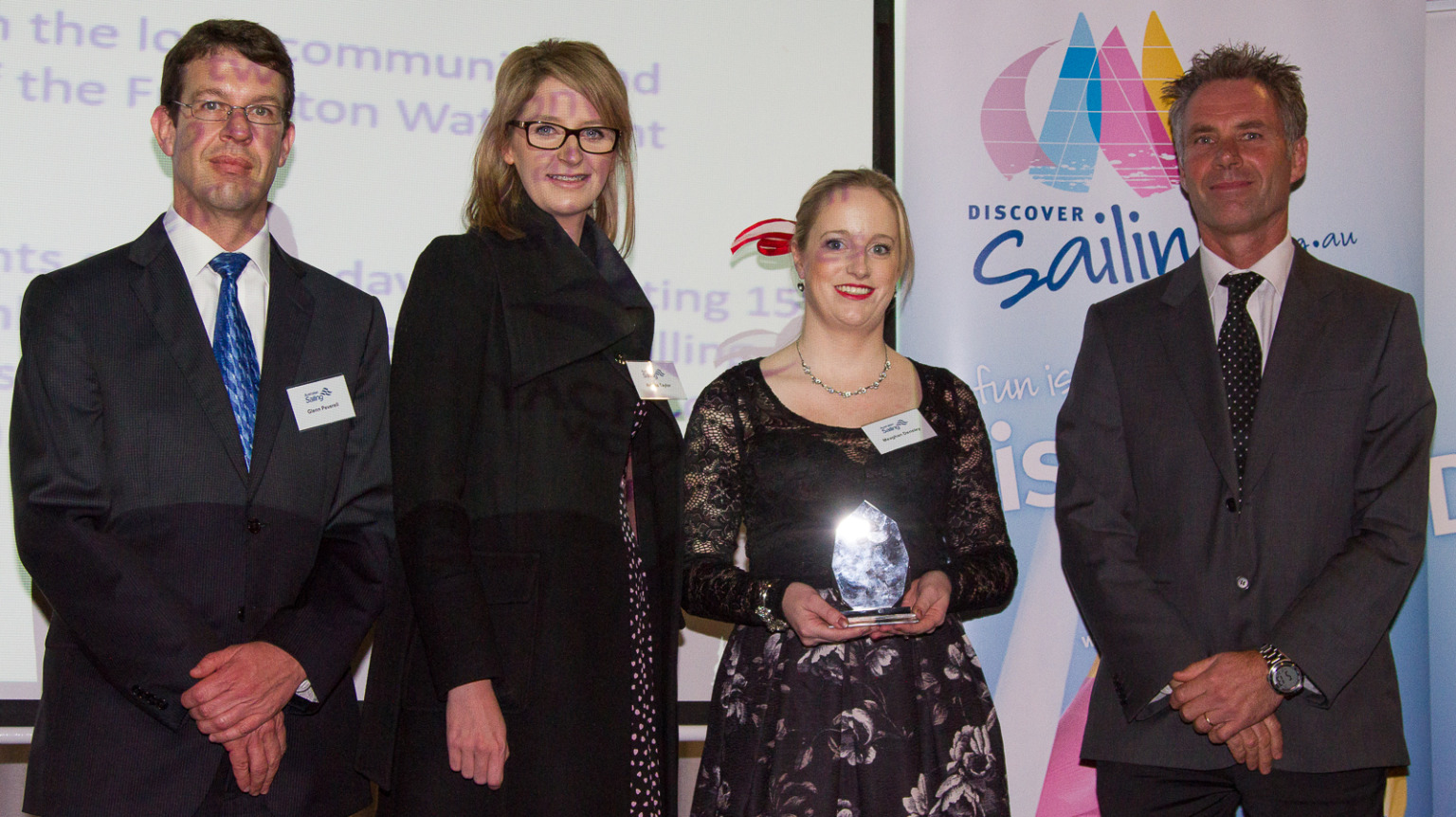 Contribution to Junior and Youth Sailing
Daveys Bay Yacht Club

DBYC has run the Isail Lidgett Trophy for the past 15 years

This regatta sees 165 junior sailors from Beginner to Advanced levels undergo extensive race training over two days

DBYC manages the regatta that has over 90 volunteers and 20 coaches donating their time.

DBYC also developed GirlSail managed in conjunction with Toorak College and Yachting Victoria and comprises of 96 female sailors
Coaching Program of the Year
Victorian International Optimist Dinghy Association (VIODA)

Optimist development squad with 67 members

150% increase in it's class coaching days

Participation rate of 81%

Provide coaching to Green Fleet sailors for free

All participants have competed in events outside the VIODA coaching program.

Head coaches: Sam Mackay & Sean Bly

Assistant Coaches: 15 of them including Oli Tweddell and Elise Rechichi

Volunteers/ Organising Committee: Kate Goss, Jan Talacko, Jo McKenzie, David Rickard
Instructor of the Year
Bob Cooper

Driving force behind the Discover Sailing Centre at Rye Yacht Club for eight years now (in both a committee role and instructor)

Has managed to raise over $100 000 in funds outside the Club including 27 yachts and 3 RIBs.

He's works hard in creating the Club's Risk Management/ Safety and Emergency Plans and implementing the Sailing School's Operations Manual and Business Plan.

Leader and forward thinker.
Race Officials of the Year
Geoff Searle

Qualified National Judge and served on the Yachting Victoria Race Officials Committee for the past 12 years and member of the Royal Geelong Yacht Club for 45 years.

He is a rules expert and has enhanced his skill set by participating at all types of events: Club, State, National, International, Match Racing, Teams Racing.

He is a great mentor and regularly hosts rules seminars for RGYC club members and the Barwon Sports academy

His National Juror experience includes (but is not limited to):

- Super Sail regatta

- Lipton Cup regatta

- Para World Championships

- Festival of Sails regatta

- S80 State Championships

- The list goes on!

Stephen Aulich

Currently in the process of becoming an International Race Officer

Regularly volunteers at home club, Sandringham Yacht Club and has done for 10+ years

Race Officials duty includes

- Sail Sandy – PRO for 10 years

- Race Officer for Para World Sailing Championships last year

- Race Officer for Kite Racing Worlds Championships

- PRO for Optimist State Titles

- Assistant RO for Sailing World Cup Melbourne last year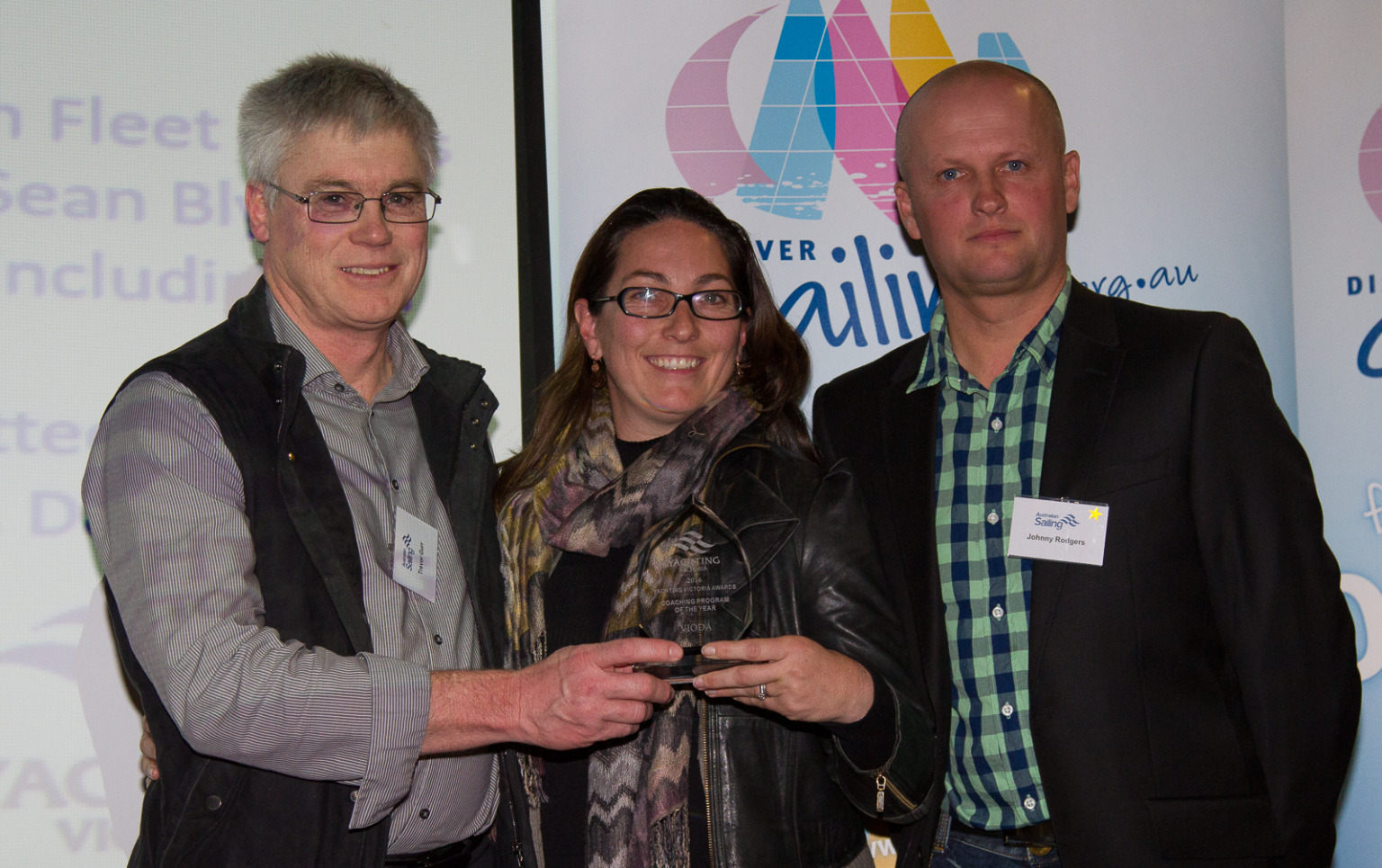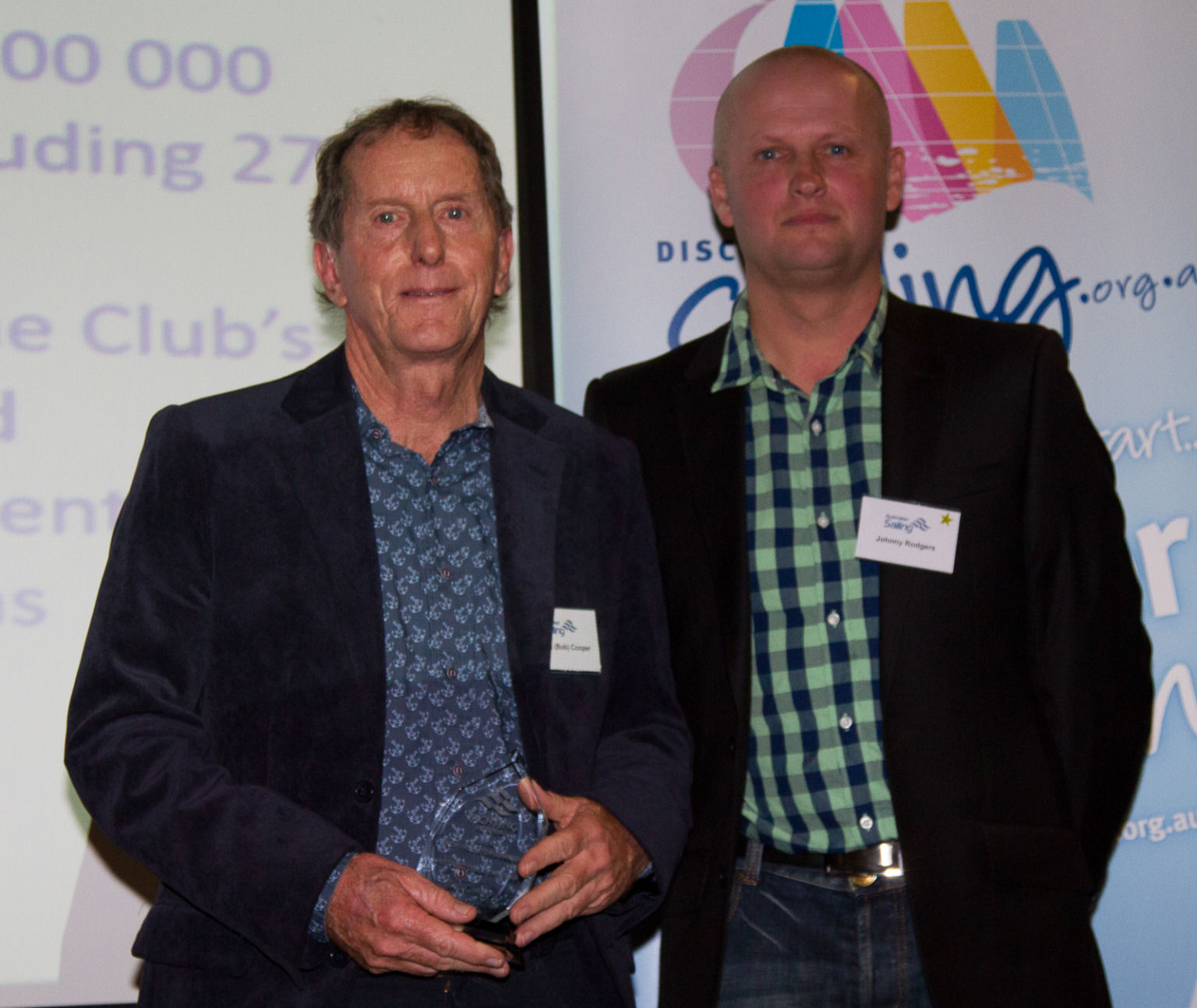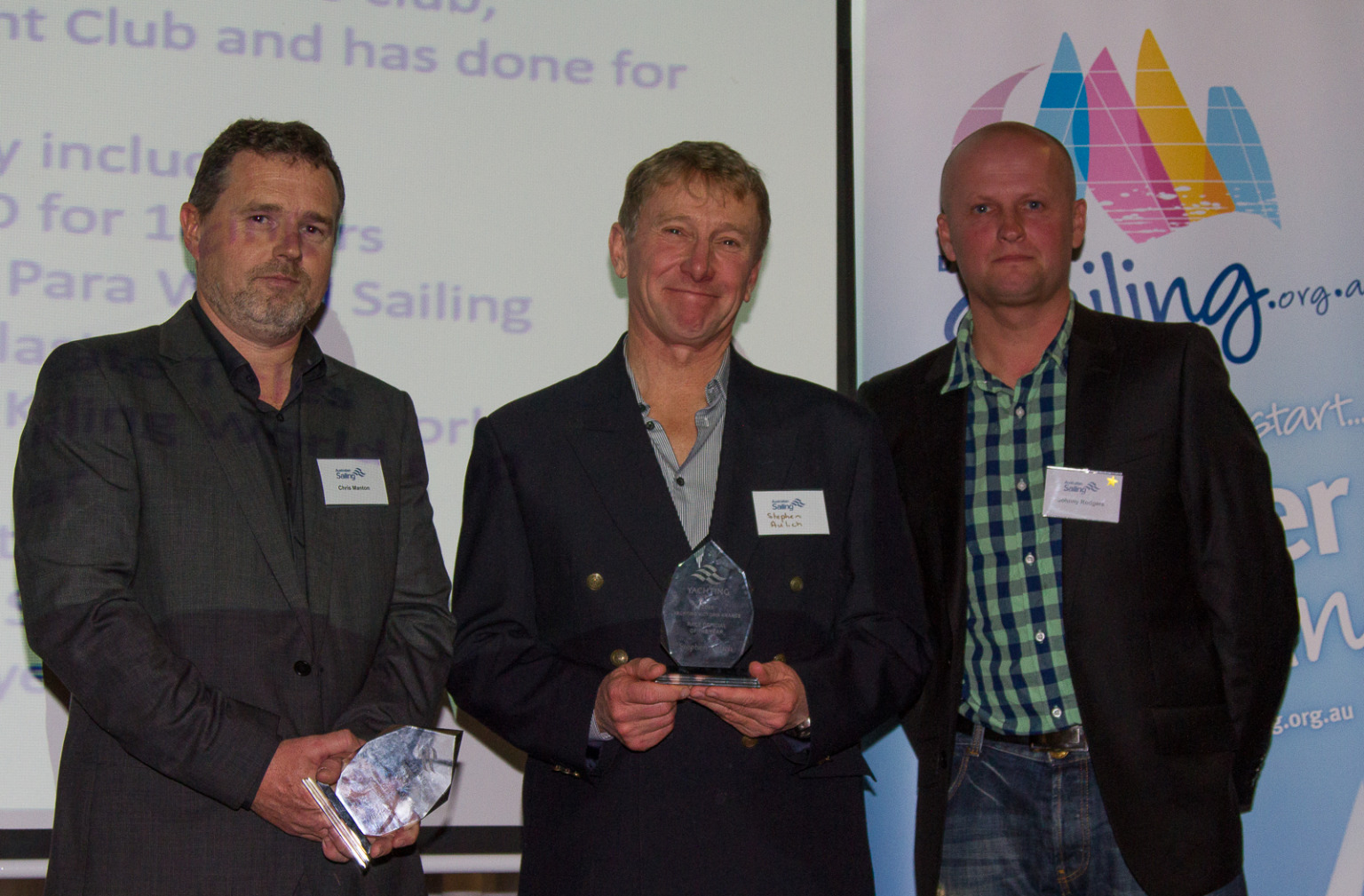 Sailor of the Year with a Disability
Stewart Cathie

1st Sauna Sail

2nd Sailing World Cup (Liberty) – 2nd

1st 2016 Victorian HANSA Championships

3rd 2016 Victorian HANSA Championships (double)

4th 2016 National HANSA Championships (Liberty)

4th 2016 National HANSA Championships (double)

Rear Commodore of Participation for Albury Wodonga yacht Club (Committee of Management)

Volunteers his time with the Sailability Program
Junior sailor of the Year:
Jack Challands

4th - Sailing World Cup Melbourne

3rd - U16 Open Bic World Cup

4th - Div 2 Catamaran Titles (McCrae)

3rd - F16 Viper (Sail Sandy)

3rd - VIC F16 Viper Titles

4th - AUS F16 Titles

1st - Yachting Victoria Youth Championships

Member of the 2015/16 Australian Open Bic Team

Member of the 2016 Australian F16 Cat Youth Team

He is very well liked by his peers and treats all with respect both on and off the water
Youth Sailor of the Year
Nicholas Sharman and James Grogan

6th - QLD Youth Week

3rd - Sailing World Cup Melbourne

2nd - Sail Sydney

1st - 420 Class Nationals

1st - Australian Youth Championships

1st - Victorian 420 State Championships

Both hold full scholarship to the VIS

Both give back to the sport through coaching and regularly take interested junior sailors out on their 420 to allow them to try the boat.

Regularly try and promote sailing through YouTube videos and newspaper write ups.
President's Award
For acts of extraordinary seamanship and bravery. We have two extraordinary stories who deserve recognition.
| | |
| --- | --- |
| Jon Mills, Tanya Lawton and Jason Ettridge | For the rescue of 3 fisherman off the coast of Mornington Yacht Club |
| Ed Fuggle and Ben Brunton | For saving a man's life, who fell off his jet ski, near Rye Yacht Club |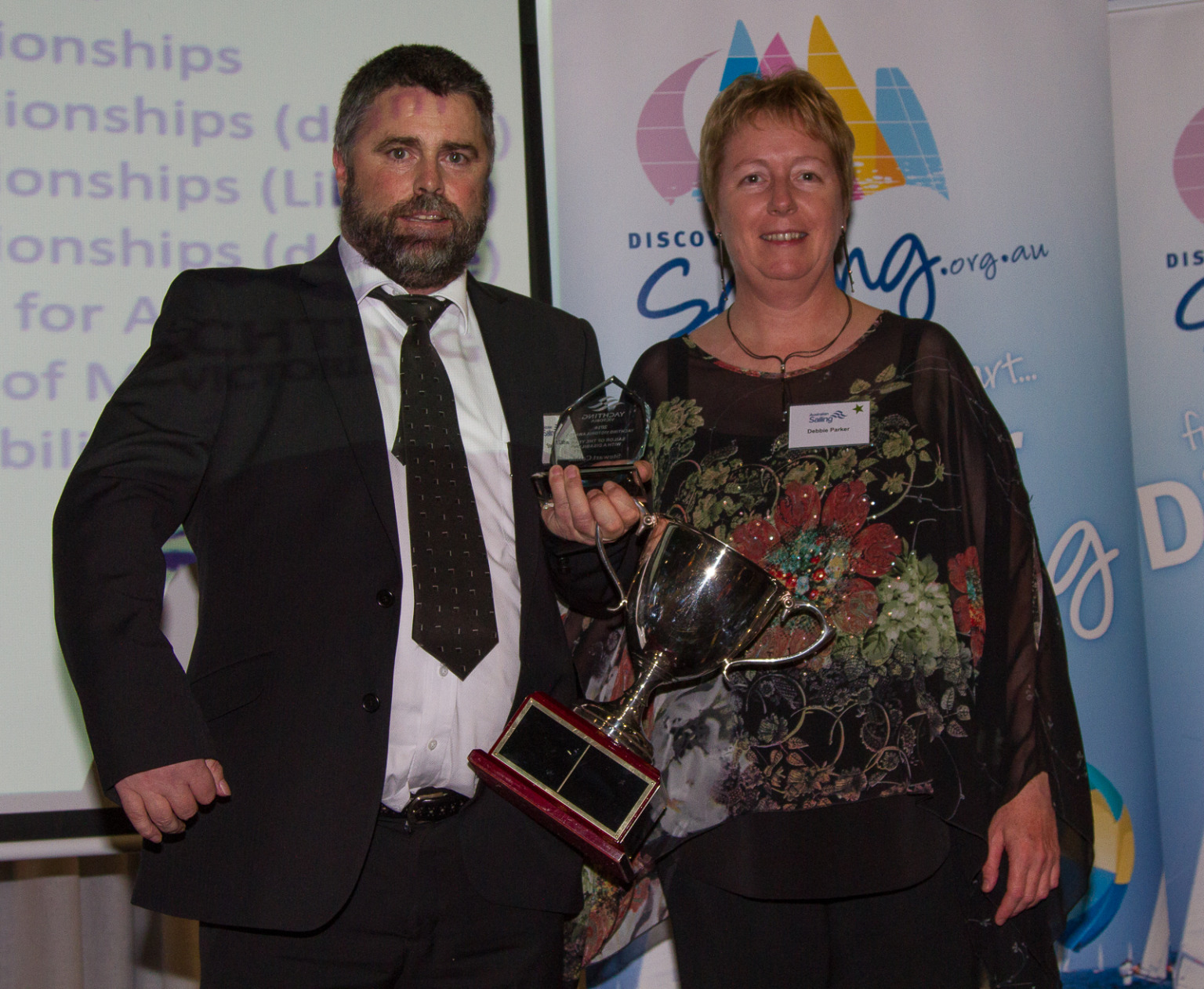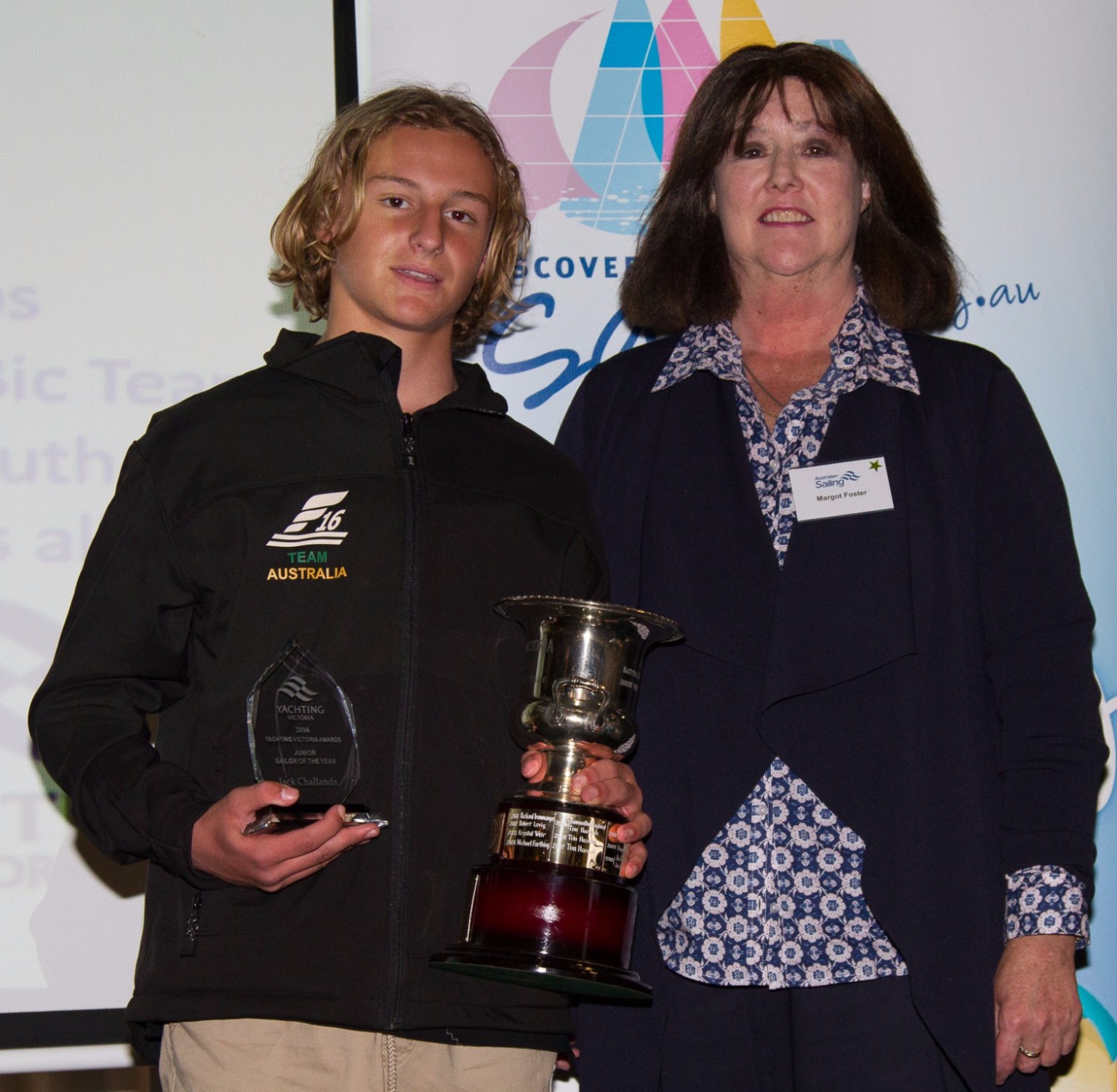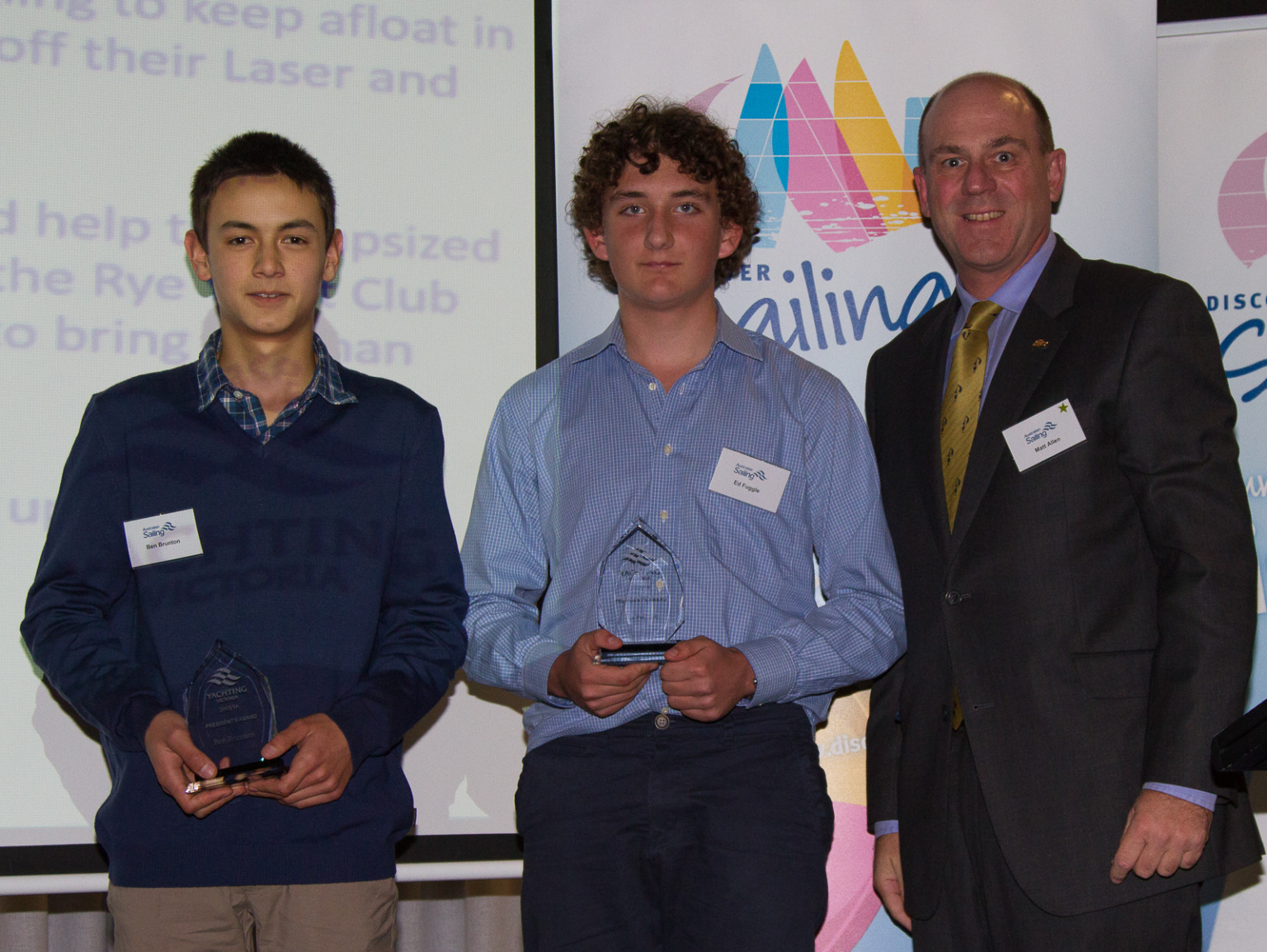 Female sailor of the Year
Sophie Ciszek

Volvo Ocean Race – Global Finishing winning leg 8 of the Volvo Ocean Race

Sophie is a member of the all- female Team of Team SCA in the Volvo Ocean Race for 2014/15

Competing against 6 other all male crews on the one design Volvo Ocean Race 65's.

Sophie gives her time to local schools, children's cancer wards and local yacht clubs promoting women's sailing and providing inspiration.

Sophie has competed in 4 Sydney to Hobart yacht races including bowman of the 100 footer Wild Thing, Ichi Ban and Brindabella.
Male sailor of the Year
Mark Bulka

1st Place – 2016 Contender World Championships

1st Place – 2015 Dutch Contender Championships

2nd Place – 2015 Contender World Championships

2nd Place – Kiel Week Regatta

1st Place – Festival of Sails

1st Place – 2015 Italian Nationals

Mark is also involved with the organizing of the 2018 Contender worlds in McCrae
Yacht Club of the Year
Royal Yacht Club of Victoria

92% Membership Retention

7% membership growth

Participation across all Discover Sailing Programs and days

Host of the 2015 Para World Sailing Championships

High involvement with the community including Rotary Club every Tuesday, Tall Ships of Victoria meeting venue,

Highly inclusive Club that has adopted the Inclusive Club Standard, has a Sailability program of over 100 participants and hosts many female events including the Val Hodge Trophy and the Sun Theatre Trophy race.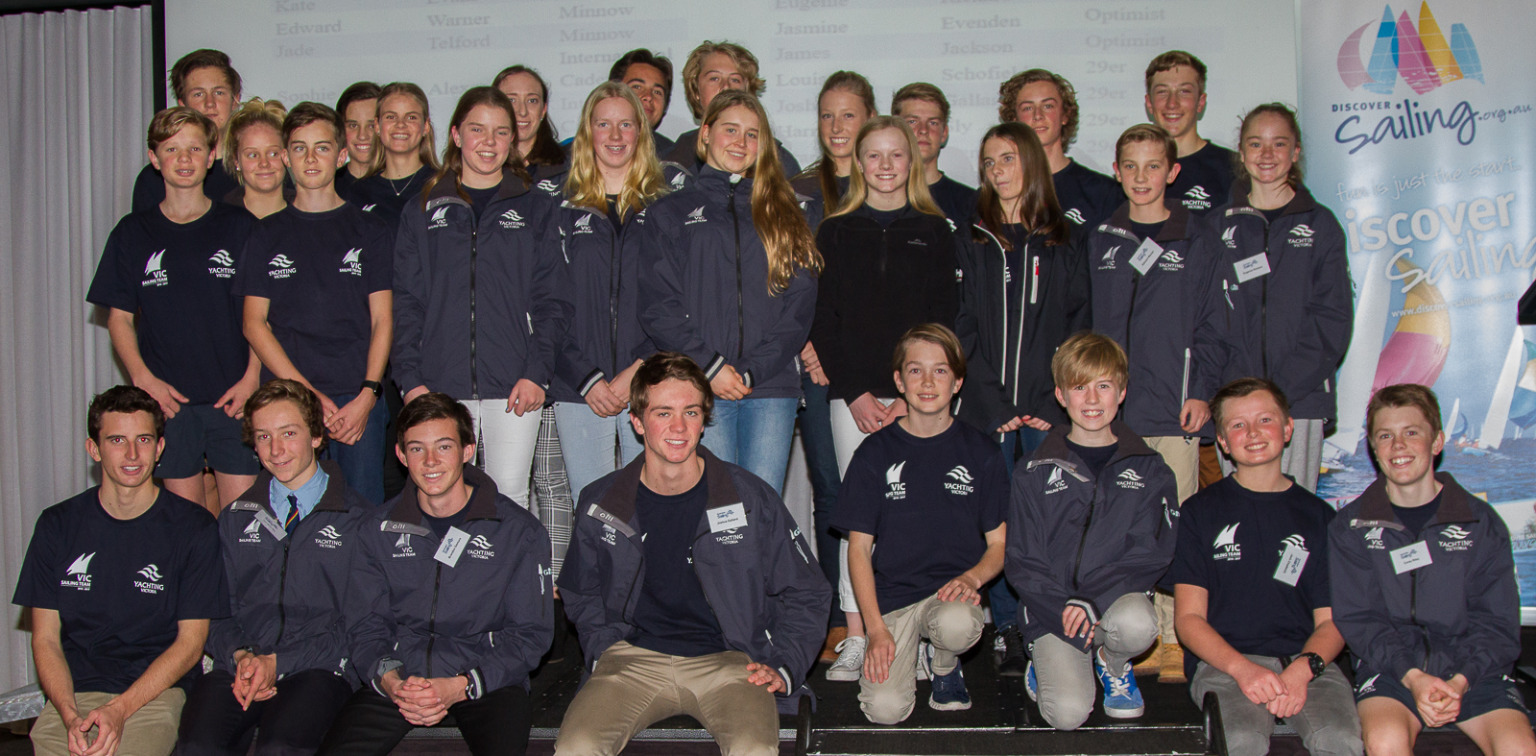 For all photos click here.