Club Conference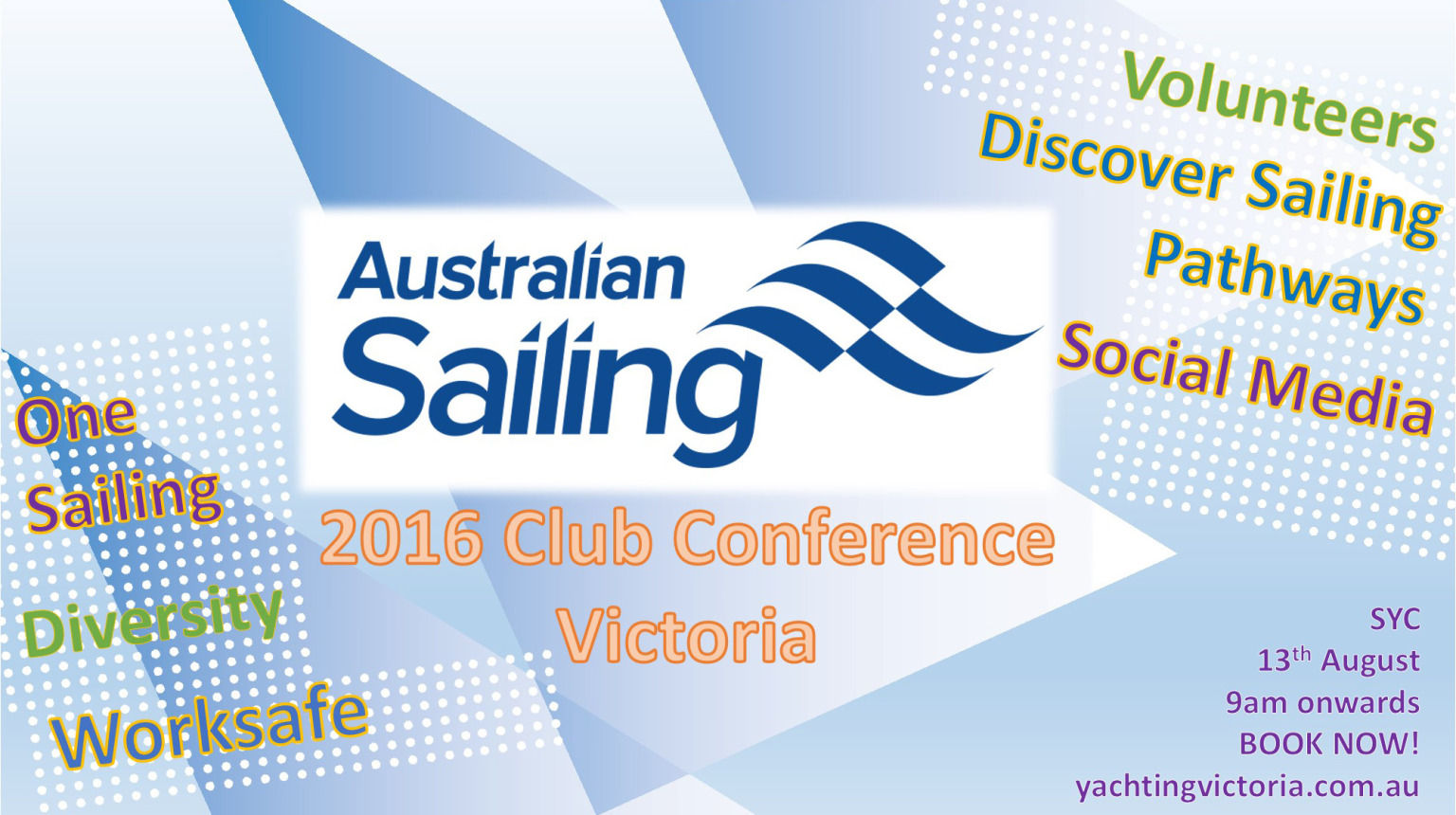 The 2016 Victorian Club Conference will be held on Saturday, 13th August, at the Sandringham Yacht Club. This event is open to all flag officers, committee members and staff with presenters covering topics such as One Sailing, diversity in your Club, social media for club use, volunteer utilisation and much more! Registration is compulsory with online entries closing Friday 29th July.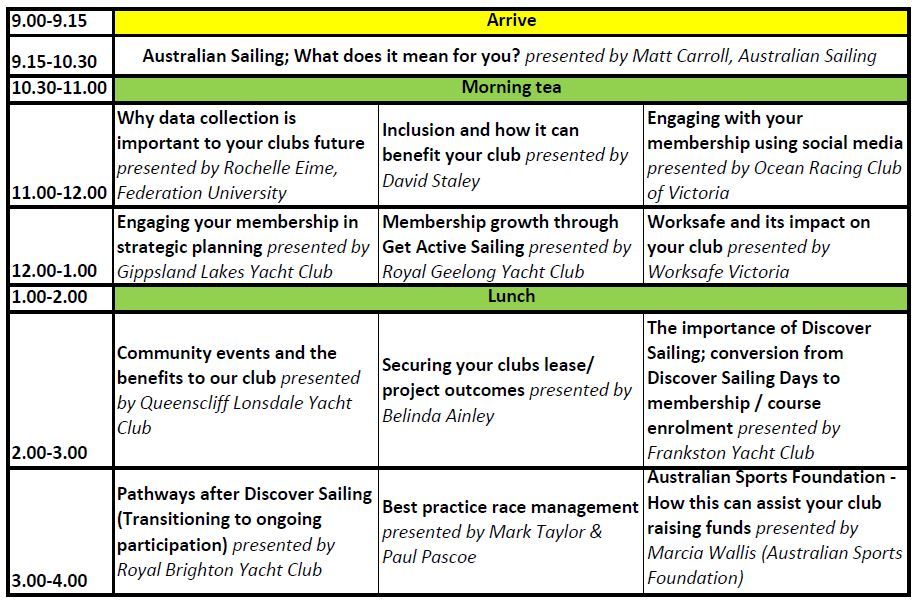 For the Club Conference Agenda please click here.
To register for this event click here.