2016/17 Community Sports Infrastructure Fund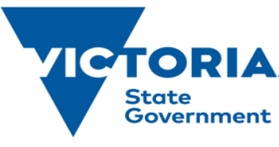 Guidelines for the Community Sports Infrastructure Fund have been released by Sport and Recreation Victoria.
A copy of the Guidelines is attached, and is also AT THIS LINK
In the first instance it is important to note that only your local council can apply directly to Sport and Recreation Victoria, however your club is able to submit an expression of interest form to your local council. We would suggest that you liaise with your local council about your project before embarking on the expression of interest. Please note that local councils are limited to how many applications they can make so working through it with them is recommended.
There are several funding areas, however it seems that the ones that may be of interest to our sailing clubs are the ones listed below.
· Major Facilities category – grants of up to $650,000 for projects with a total project cost over $500,000; (Councils to submit by 24/8)
· Minor Facilities category – grants of up to $100,000 for projects with a total project cost up to $1 million; (Councils can submit now)
· Female Friendly Facilities category – grants of up to $100,000; (Councils can submit now)
Guidelines available here: