TACKERS - Junior Learn to Sail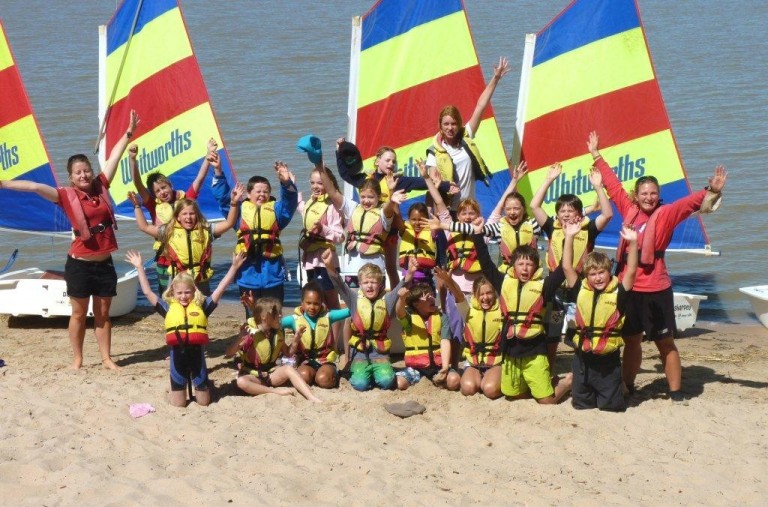 Information for Parents
Tackers is an introductory, fun, games-based sailing program designed for kids aged 7 to 12 delivered at recognised Tackers Clubs. Kids don't need to have any sailing experience and they don't have to be a member of a club to participate. All the equipment, including the boats, is provided.
Information for Kids
Kids play loads of games and go on adventures together to learn how to sail. There isn't a court, a pitch or an oval like other sports, instead you have a beach, river, or lake to explore.
Information for Schools
Tackers Clubs offer Tackers Intro for School's which is a three hour introductory program designed to give kids an experience of sailing.
Course

Length

Overview

Sailor Competencies

Tackers Introduction

Tackers Intro Program

1 Day

Aimed at young children who want to get a taste of sailing and water safety. The goal of the program is to get children comfortable within the boat setting as well as learning basic sailing skills.

Tackers 1

Fun and Confidence

20 hours

Introduction to confidence on the water and fun sailing.

On Shore

Dress appropriately for conditions, Swim 25m in PFD, Right a capsized boat, Avoid other boats, Recognise the 'no go zone', Stop boat and get it going again etc.

Off Shore

Name the main parts of a part, Tie a 'figure 8' knot, Point to the direction the wind is coming from, and Respect the boat you are using.

Tackers 2

Tricks and Techniques

20 hours

Tackers 1 must be completed prior to enrolment, aimed to consolidate the experience and knowledge gained from 'tricks and techniques'. New skills introduced, sailor should be able to competently and safely sail a dinghy in controlled conditions individually.

On Shore

Recover my crew in a 'man overboard situation', Identify dangerous situations in and around marina, Sit on the side of my boat and face toward the sail, sail without kneeling etc.

Off shore

Name the main points of sailing, Name all parts of my boat, Rig and derig my boat with assistance.

Tackers 3

Going Fast

20 hours

Tackers 2 must be completed prior to enrolment, for those ready to sail faster on their own and commence learning 'intro into racing'. Sailors will be able to apply knowledge of fundamental boat handling to individually manoeuvre their boat in moderate conditions on all points of sailing.

On Shore

Perform a 360 degree turn, Sail a 'close haul' course without assistance, Sail standing up in a straight line, Gybe without tipping over, etc.

Off Shore

Tie a 'bowline' and a 'reef' knot, Rig and derig their own boat, Take care of their boat.
Interested in completing a Tackers Course?
Discover Sailing Centres who offer Tackers Courses:
Royal Melbourne Yacht Squadron
Sorrento Sailing Couta Boat Club
Last Modified on 01/03/2016 08:42